Fabrication • Restoration • Paint • Electrical • Mechanical • Restomods
From Concept to Completion
American Gasser is known for our award-winning Willys Gasser builds, but our capabilities go well beyond that. Our team has the expertise, knowledge and design savvy to build show quality, award-winning automobiles that customers are sure to enjoy driving and showing off for many years to come. This includes custom hot rods, muscle cars, and late model style cars.
From concept to completion, we believe uncompromising quality and workmanship is the only way to build cars. We provide the necessary services to complete any automobile customization. Our team can transform any auto into a unique custom car. Our goal is to provide our clients with the most comprehensive and innovative custom design services to aid them in making their custom car or hot rod dreams become reality. There is no project that's too big or idea that's too crazy for us to make into reality!
If You Dream It, We Can Make It
Our 20,000 sq. ft. facility gives us the ability to be a true one-stop-shop for your classic restoration or custom car project. Our team encompasses engineering, design, and automotive fabrication expertise that allows us to produce custom components beyond your wildest imagination. From complete custom chassis' to chopped tops, our automotive fabrication services can help turn your dreams into reality.
Custom automotive fabrication typically begins as a design or concept. This developed mockup serves as a model concept of the component that is being fabricated. This method saves on the amount of time designing and developing components for your restoration or custom application.
If you're looking to boost your hot rod's cool factor, American Gasser provides full custom after-market auto restoration services. Restoration of period correct vehicles requires an intimate understanding of the mechanical aspects and cosmetic details of the vehicle, as well as an appreciation for the history of the car. Our technicians are experts in their field, and also have a passion for classic cars and classic car restoration. Each and every project we take on matters to us, and we work closely with you to ensure your vision can come to life through the restoration we perform.
Our auto restoration and restomod services include:
Body Restoration — Our comprehensive body restoration process covers every inch of your vehicle's exterior.
Interior Restoration — We'll make sure your vehicle looks as fabulous on the inside as it does on the outside.
Painting — The smallest imperfections in a paint job can ruin the overall look of a classic car. We guarantee your vehicle will leave our garage looking beautiful and vibrant.
Mechanical Repairs — You can be sure we will go the extra mile to acquire all of our restoration parts from reputable sources to both preserve quality and boost performance.
No custom car project is complete without the perfect paint job. Our shop is equipped with two SprayBake downdraft spray booths and a professional PPG mixing room. Our paint technicians have the experience to create a long lasting, beautiful paint job that is sure to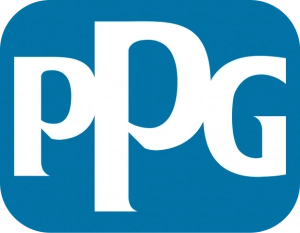 get you noticed at a show or on the street. We offer industry-leading products, classic or modern, the only limit for our paint schemes is your imagination. Our body, prep & paint, and finish is all completed in-house by our experienced auto paint and body team.
Nothing beats a quality paint job delivered by a skilled technician. Our paint shop has experience with various makes and models of gassers, classic muscle, street rods and hot rods! Our auto paint and body team employ only the most advanced, industry-approved equipment and practices to generate your desired look and breathe new life into your vehicle's appearance.
Our paint process includes:
Re-priming and sanding the vehicle
Cleaning and masking the vehicle
The vehicle body is then painted and cleared
The paint technician and production manager inspect the paint
Final wet sanding and buffing are completed
Reach Your Peak Performance
Without a properly running engine, your vehicle is going nowhere fast, which is why it's important to properly maintain it. American Gasser technicians provide complete auto engine & mechanical service and repair services to ensure your vehicle's engine is performing at its peak. So, whether you're preparing to enter your vehicle in a show or if you're just looking to take a leisurely drive on a nice afternoon, you know your vehicle will be ready to perform at its finest.
We offer a Complete Auto Engine & Mechanical Repair Service.
At its basics, your auto electrical system consists of three main components: battery, starter and alternator. The battery provides the auto's entire electrical current, including power to the starter motor which initiates engine ignition. When the engine is running, the alternator keeps the battery charged and the electrical system going. Issues with any of these three can cause your auto's electrical system to fail, meaning the vehicle won't start.
American Gasser technicians can address all of your auto electrical repair and maintenance needs. We service your vehicle with care, by assessing and addressing the issue. We have the capabilities to completely rewire your vehicle's electrical system if necessary, replacing the old wiring and components with new to bring your vehicle up to the latest safety standards. We pride ourselves on providing a high level of customer care and workmanship you can trust.
Built for Rigorous Demands
American Gasser's 20,000 sq. ft. shop includes a full auto chassis production area. Our technicians produce every product we sell in our shop, using only the highest-quality materials. Our commitment to creating quality components is second to none. We specialize in building and showing Pro Touring and Pro Street style Rolling Chassis built to endure the rigorous demands of both the street and the track, which is why we are one of the leading auto chassis manufacturers in mid-Michigan.